Radium Thermal Springs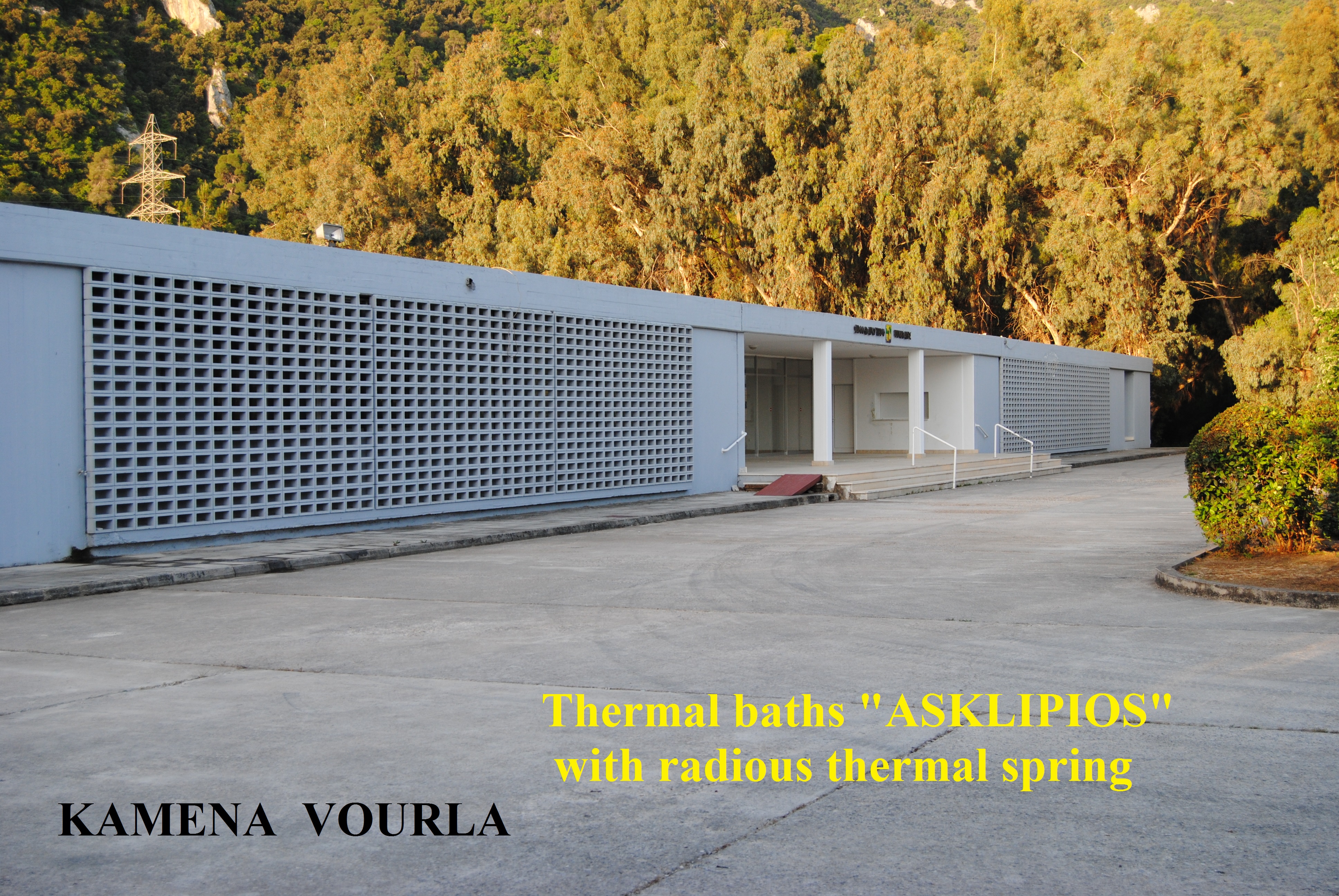 According to experts the radium thermal springs are classified as very very important in Greek area and in Europe also They are the result of geological changes of Maliakos Bay and mountains of Kallidromo Á Knimis. The water is rich in natural mineral, salts and radon. They well from Knimis foot having diferent temprature and radiation. Exist the radioactive springs, the hydrogen sulfide chlorinated spring,the ferruginous spring and one cosmetic which is named "Afroditi" containing colloidal sulfur. The water tempature is between 35-38 C.
Radon Thermal Springs feed Hydrotherapy "Asklipios" which has whirlpool bath for personal use, small pools and a large open pool. The eucalyptus tree enlarge water therapy giving the maximum to treatment.
THERAPEUTIC PROPERTIES OF RADON THERMAL SPRINGS IN KAMENA VOURLA
Gouty Arthritis
• Degenerative arthritis (osteoarthritis arthritis deformans knee, hip and other joints)• Σπόνδυλο - αρθροπάθειες
• Ankylosing Spondylitis
• Chronic rheumatoid arthritis
• Rheumatic tendon-muscle diseases
• Rizonefritida radiculitis (sciatica, neuralgia)
• Stimulate visual - auditory nerve
• Neurovegetative disorders, forms of psychoneurosis
• Disorders or glandular deficiencies through secretions, especially ovarian (dysmenorrhea, amenorrhea, sterility)
• Some forms of bronchial asthma
• Chronic gynecological diseases
• Eczema arthritic or nervous nature, allergic dermatoses
CONTACT: Hotel Galini
☎ 2235080501
COSMETIC SPA "AFRODITI" AND THERMAL SPRINGS "MILL KONIAVITI"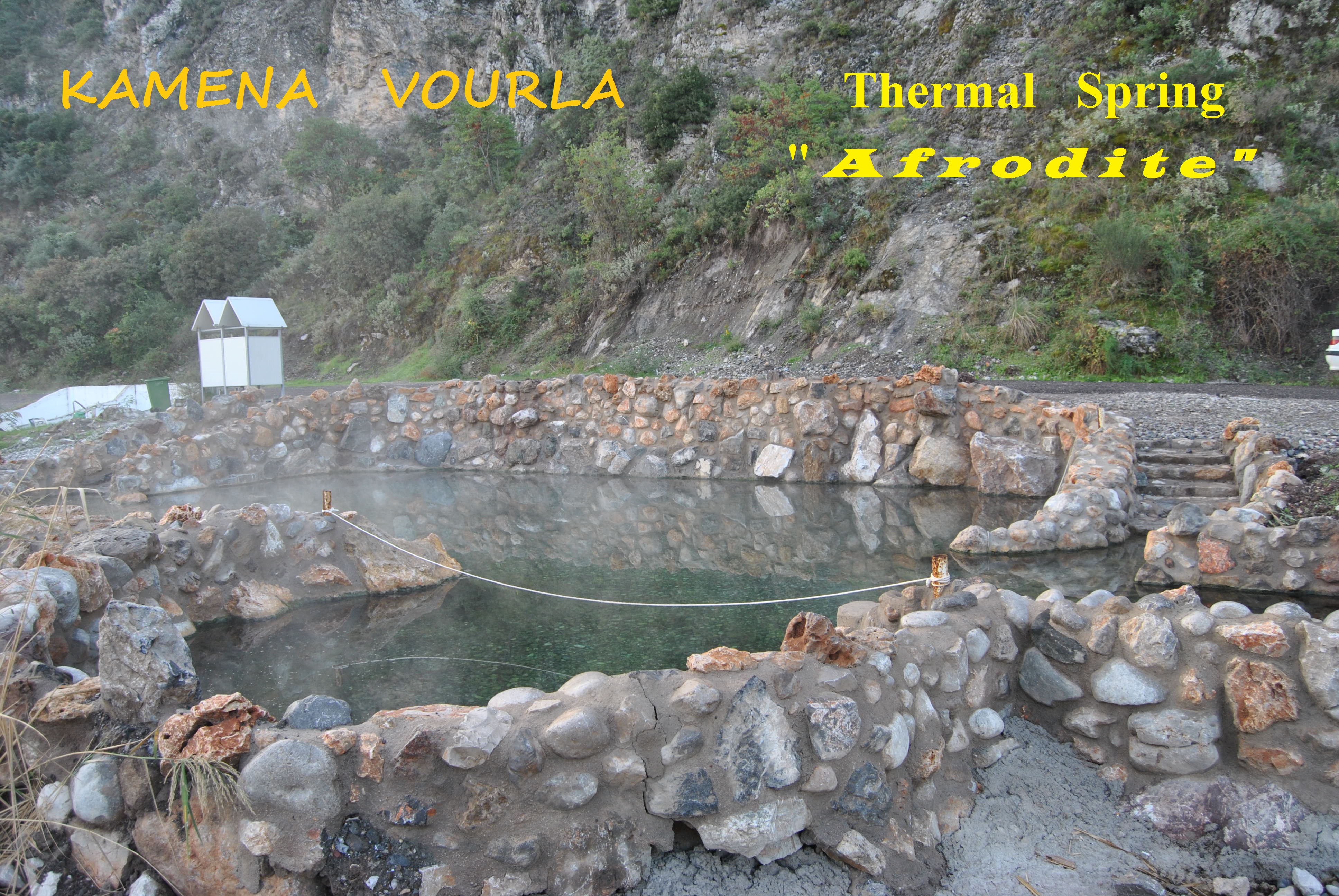 THERAPEUTIC PROPERTIES OF THERMAL SPRINGS "MILL KONIAVITI' IN KAMENA VOURLA
• Rheumatism Articles and chronic rheumatoid arthritis
• Infections and inflammatory joint disease, particularly following the acute febrile phase
• Diathesikes forms of chronic rheumatism (allergic, psorasiogeneis, endocrine, etc.)
• Traumatic arthritis
• Fracture
• Chronic bronchitis, bronchiectasis, some forms of asthma
• Skin diseases, psoriasis, acne, chronic urticaria, eczema, and other dermatoses
• liver disease, bile, liver failure, gallstones
• gynecological diseases
• The water from the western source can be used as decoction for liver disease and biliary tract as well as for years yperastheniki gastritis, hyperacidity etc..