Lihadonisia and Stroggyli islands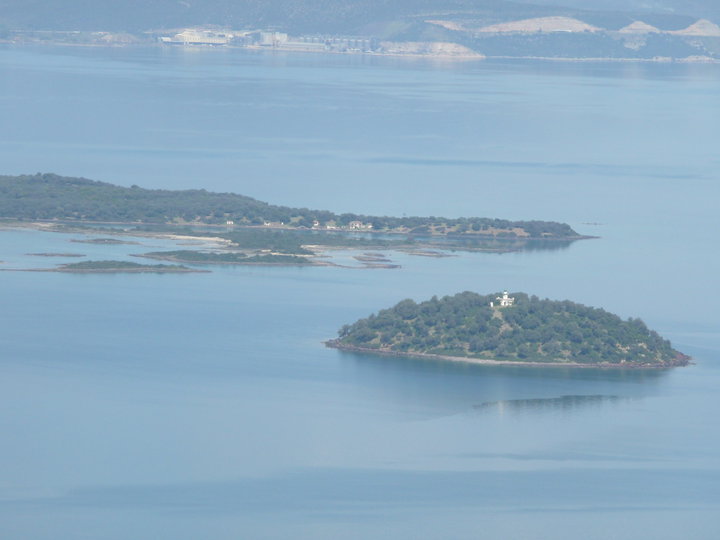 In the North Evian bay, between Kamena Vourla and Evia island there's a group of islands the locals call "Seychelles". The group is called Lihadonisia and was created after an earthquake thousands of years ago. Nowadays noone lives there and there are protected ecological region. Ti's perfect for daily cruises and activitiesThe biggest islands are called Stroggyli and Manolia, the middle Mikri Stroggyli, Steno and Vagia and the rest called pontikonisia. Manolia island has an organized beach. There's a church also in one of them and in the past weddings were made there.
The bottom is extremely wealth and also has a shipwreck from World War II. Recently a seal family made one of the islands permanent residence and many times they appear to play with boats and cameras of visitors.

Stroggyli Island
The biggest island with the lighthouse. It also has a temple and the tomb of Osios Grigorios the Myrovlitis(Essence) who lived there in 11 century A.D. and was burried there.
You can approach with any of the ships they made the daily cruise.
Departure from port daily: 12:00
estimated time: ¨0,5 hrs